Ladies and Gentleman of the forum
For sale here is my all original Mosrite Ventures bass. My guess is the guitar dates from 1966/67 from the use of the Duckfeet tuners, The serial number is 6874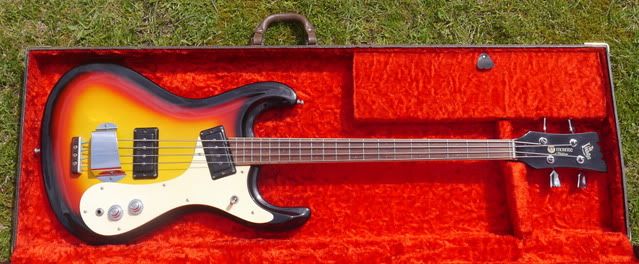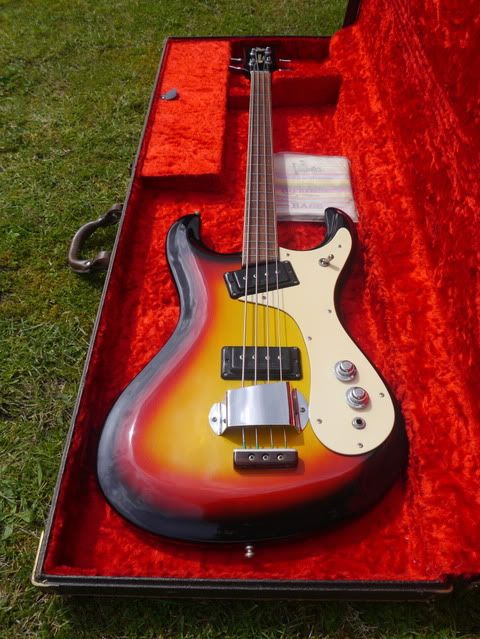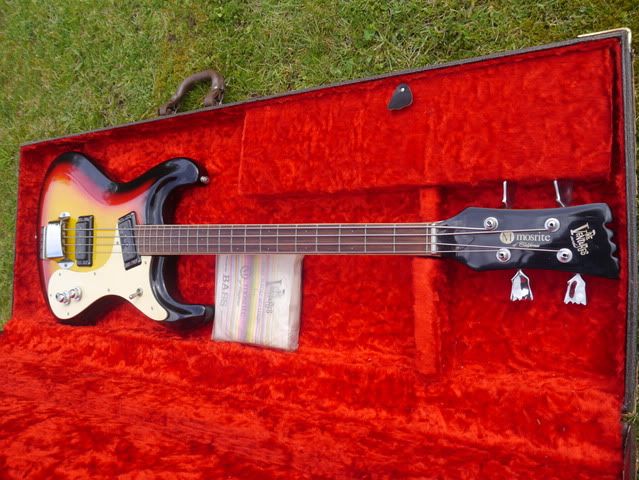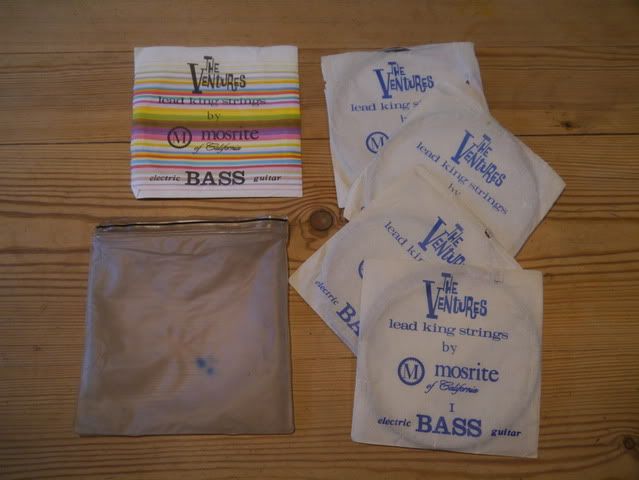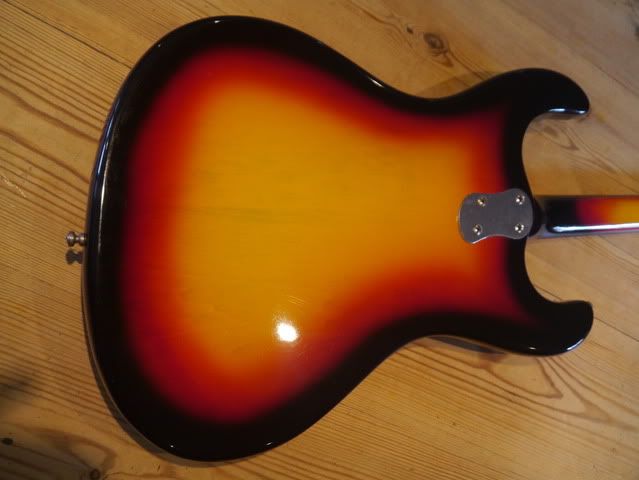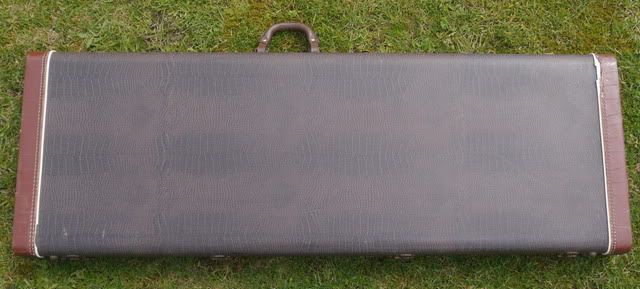 It as can be seen has lead a very charmed life, indeed I have owned it for about 7 years and I don't think I have played here more than a dozen times.
If more pictures are desired here is a link to the Photobucket album with some 55 images.
http://s759.photobucket.com/albums/xx233/coanda/Mosrite%20Bass/
The result a mint bass.... I have a feeling the strings are original to the guitar, being flat wound there is no fret wear, the neck is arrow straight, and a beautiful narrow profile.
As a bonus included in the case is an original set of Ventures Bass strings as well as an original strap, (this may not be original to the guitar as it would seem to have had more use than the guitar!)
The case is likewise original and shows very little wear, the handle as with most of these has long since gone west!!
Price wise I would like to see in the region of £2200 plus shipping to where ever in the world is desired...
I would like to see it go here without resorting to the dreaded ebay.
Please contact me with any interest or comment.
Regards to all
Rick