Finally!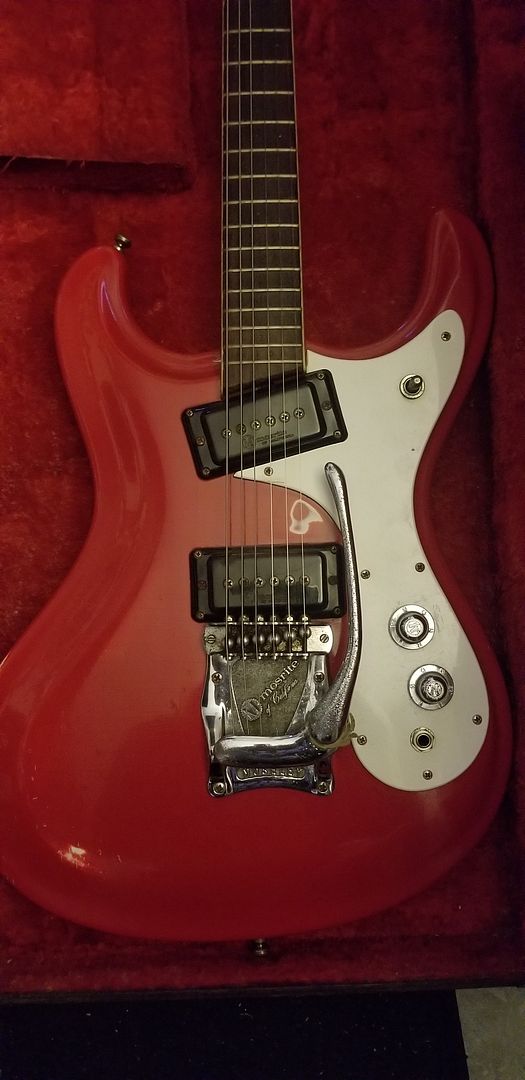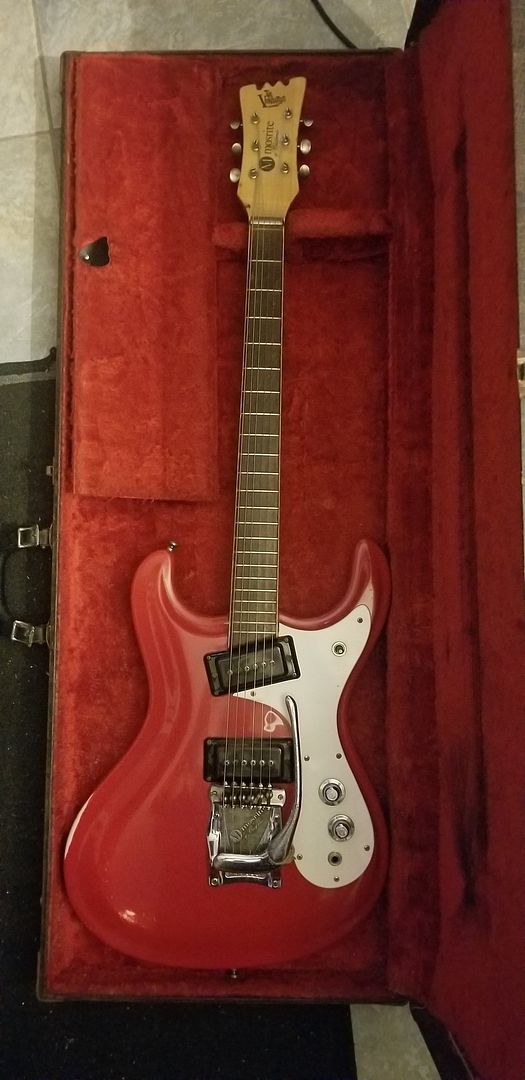 Neck stamp serial number is 3157. A quick Google search tells me it's probably very early 66? I'm not sure. How can I properly date this thing?
A few minor issues I need to address:
Vibrato arm needs a new felt washer.
Roller saddles are pretty cruddy. Might need to replace one saddle. Whole guitar needs a mild clean up.
Tone pot very stiff.
Pickups are a little microphonic.
Regarding the pickups, I want to use this guitar. I want to play it. And I don't want to rewind or dip the stock pickups in molten wax. I'm not a "high gain" guy, but besides beautiful surfy tones, I like a little Ramones-like aggression too. I think I'll replace the original pickups and save them. Who's making great Mosrite pickups these days?