So, I finally got the gumption and took the neck off my Ventures model. I've been curious what the year of the instrument is - it was sold to me as a '66, and it's got all the features of a later Ventures model, but there are no stamps visible on the pots, so I figured I'd find an answer on a neck date stamp.
And I found - no date stamp!?! The body has the same serial number stamped on it as the neck, and there's a signature in red ink "Shirley Rimi" or something like that. On the neck itself, there only seems to be traces of the red ink from the body.
Has anyone seen this on another Mosrite? Who's Shirley?
Neck in place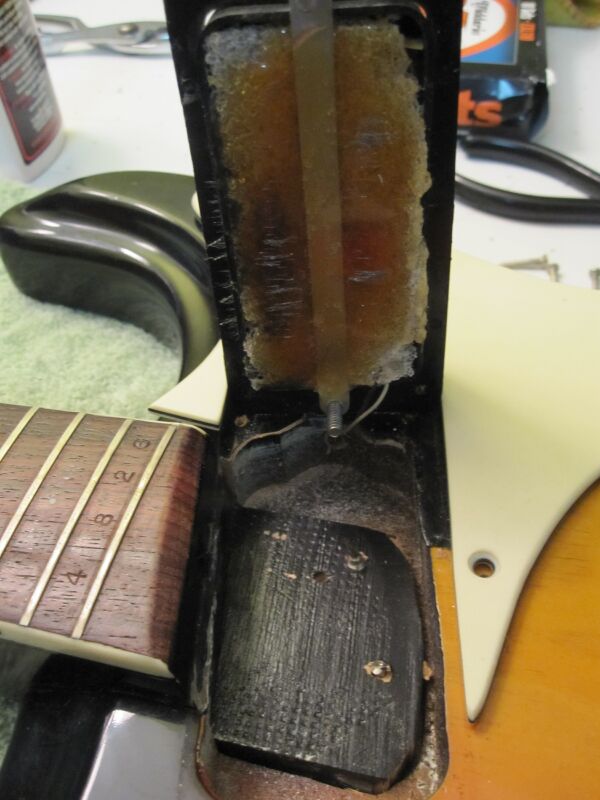 Heel of neck, showing truss rod slot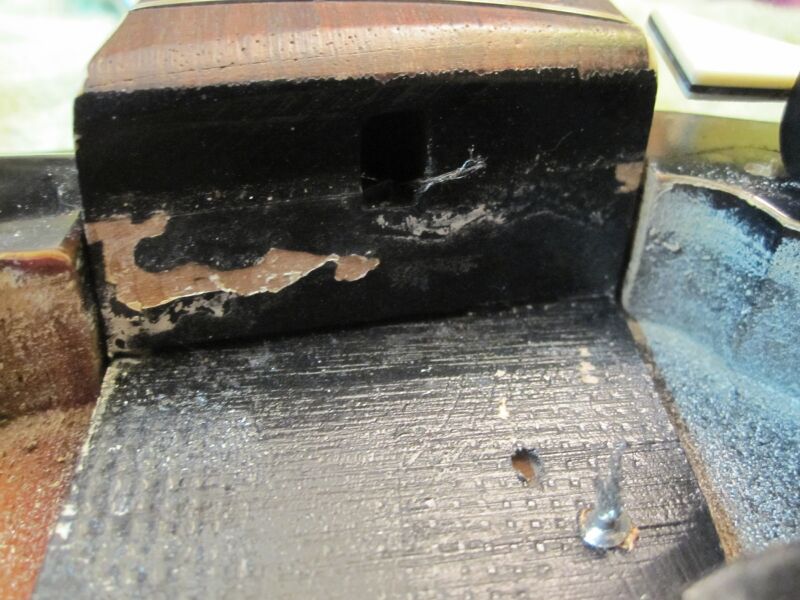 Body neck pocket with signature and SN stamp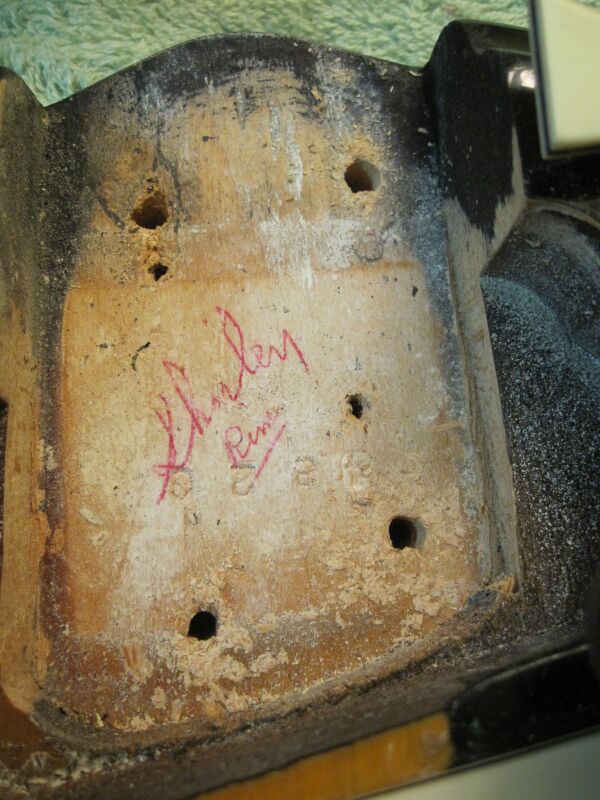 Bottom of neck