Hi All,
I recently picked this guitar up at an auction with the intention of reselling after a bit of fun with it -- or maybe I'll sell my Gretsch and keep it... not sure. But, before I do any of that, I want to figure out more about this guitar. I've been researching a bit, but I figure you all would know right off the bat. Here she is: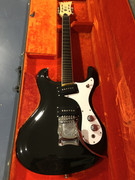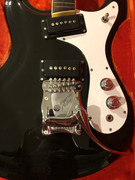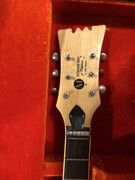 The serial number is V0365. Any idea of the year. I'm thinking early 70's? It looks like the hardware is original, thoughts? If I were to sell, what would be a reasonable asking price? It's in really good shape, no notable scratches or dings.
Anything you can tell me about it would help. One thing I can say is that it works and sounds great. The pickup switch is a bit sticky but other than that it's a lot of fun to play.