Please be kind. This is my first build and I gather tools and craftsmanship as I go. So this may not turn out too well. Also, I am currency-challenged so it may also take a while.
First off - THE TEMPLATE
MDF Templates on the web are about $70. No thank you. I'll make my own.
Hallmark. If its good enough for Starcrunch... its good enough for me.
A photo, laser printer, Inkscape, and Adobe reader.
After about 10 prints I got the size right.. I hope. Used a half round string guide from Bob Shade and pickup covers from elsewhere as a point of reference.
Jigsaw for rough cut.
Black Friday sale was right on time. Spindle sander $120. Stood in line at woodcraft for about 20 minutes and listened to people share horror stories about losing fingers and nightmare lines at Walmart the night before. It was very civil and I was in and out in less than 10 minutes.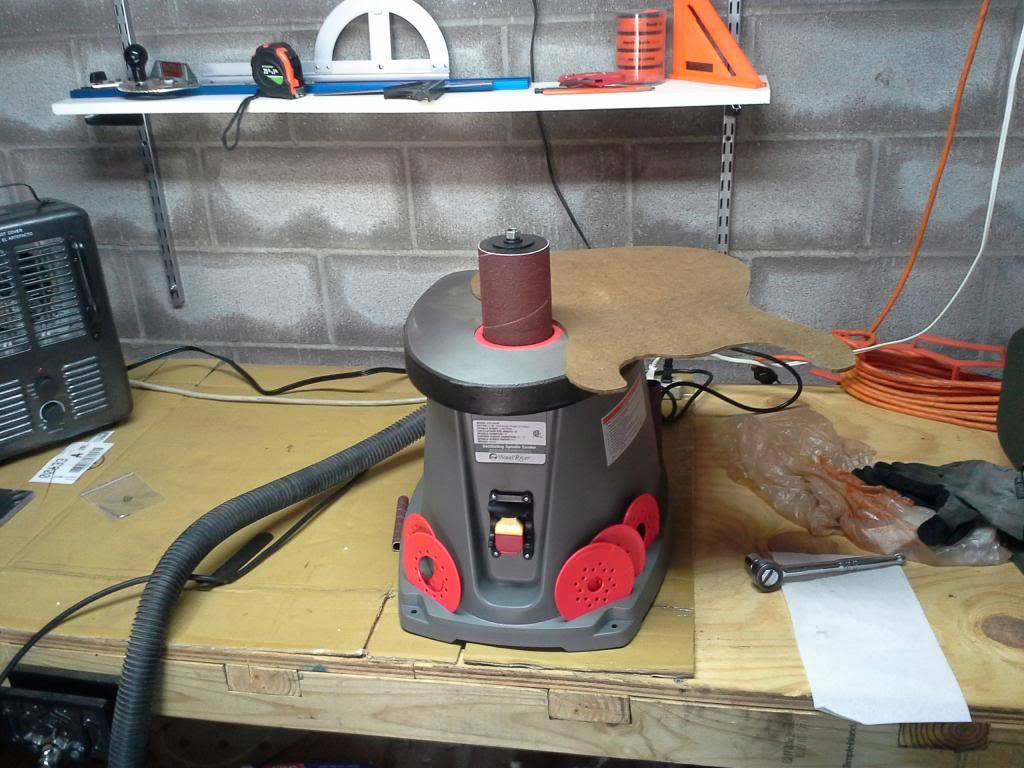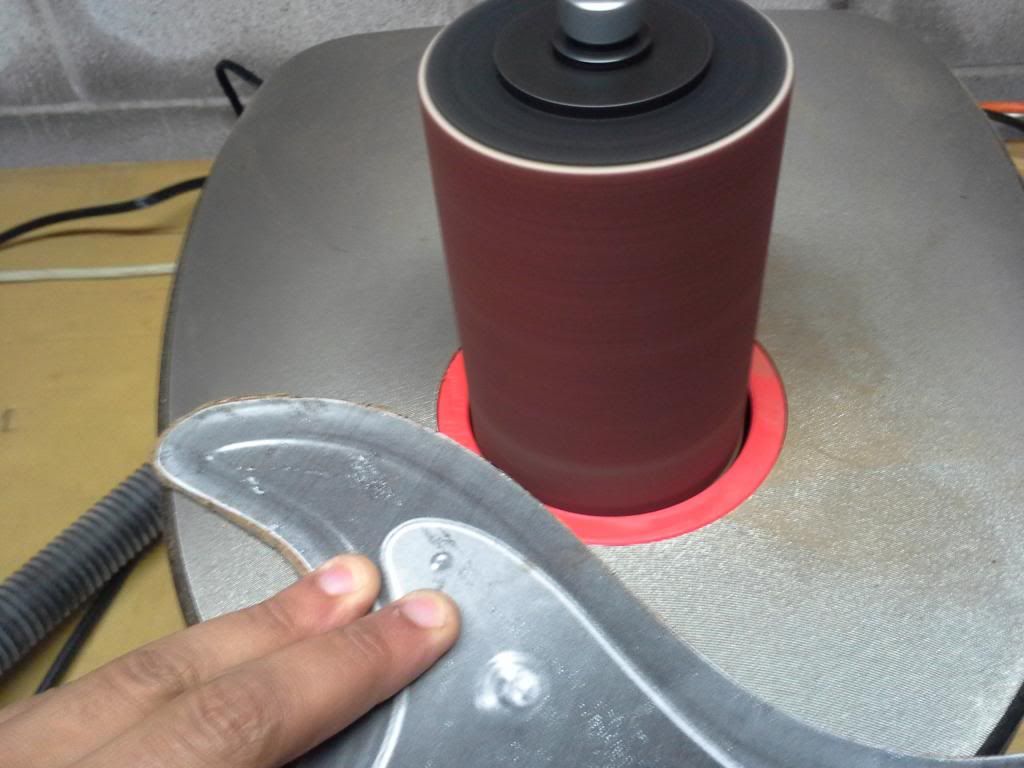 onto the neck.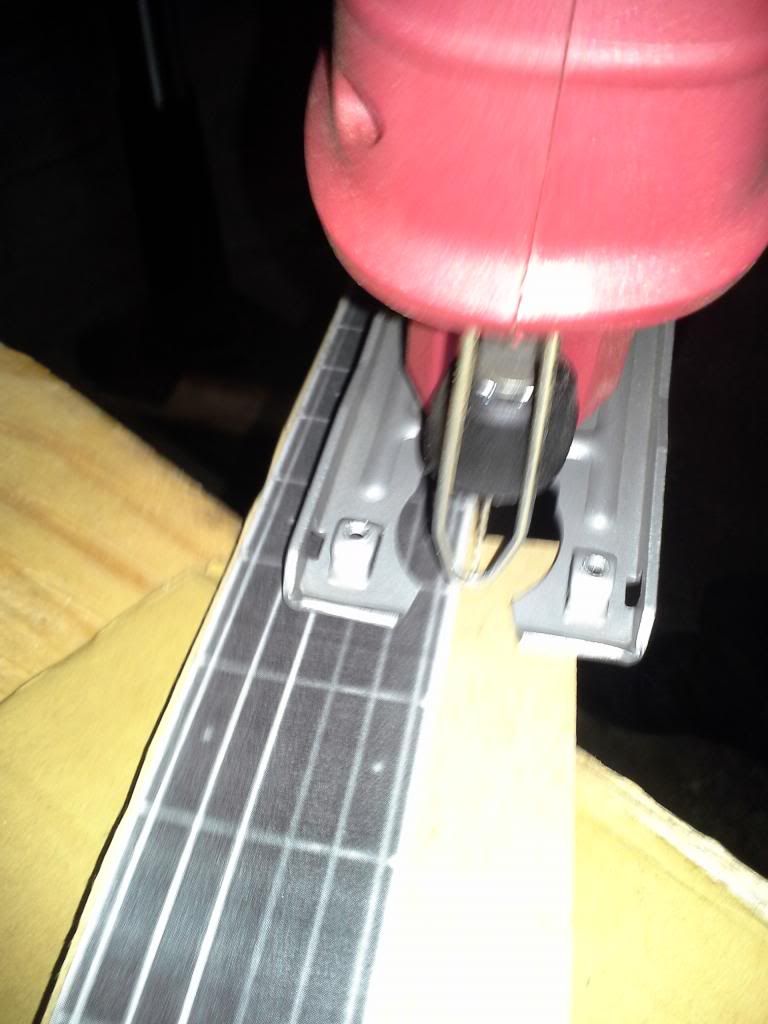 I don't know how people keep the lines straight when sanding the neck. This is my method. A steel square bar I had laying around and clamps.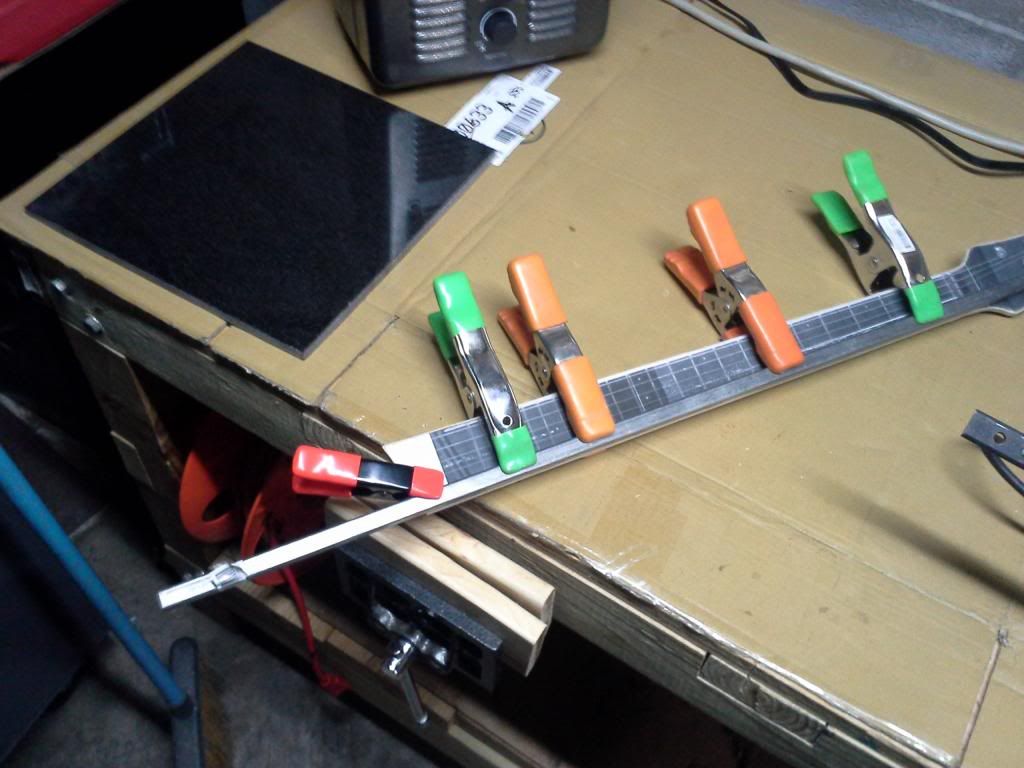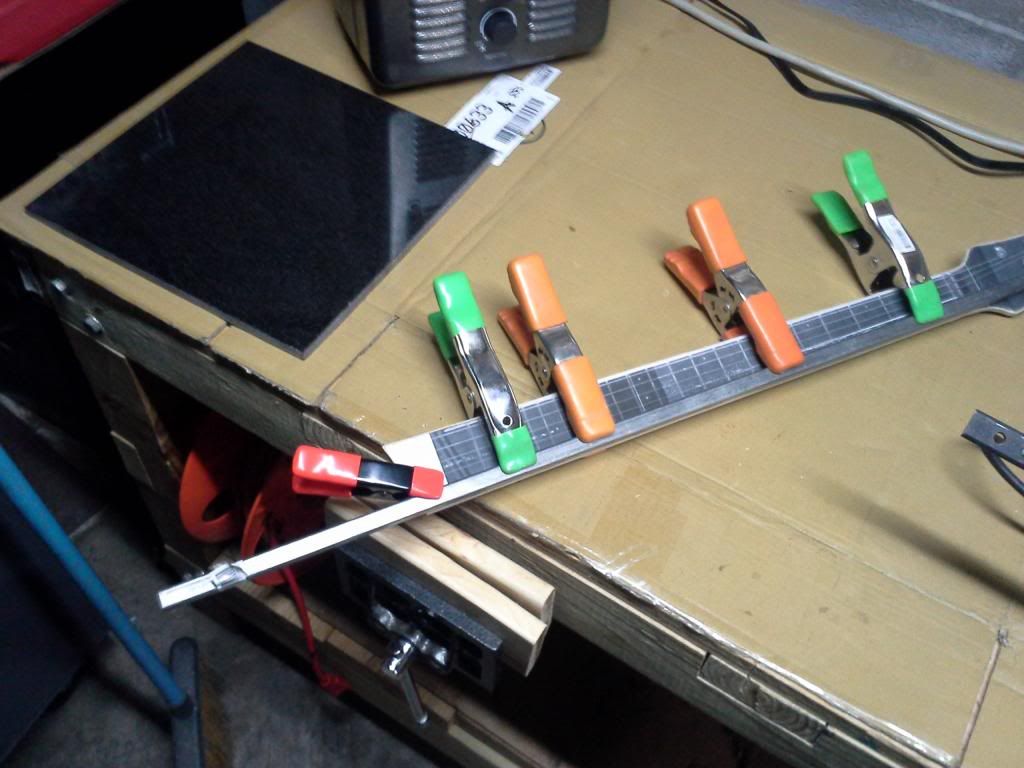 Jerry-rigged belt sander

If it works, it works. I used a flat bar and clamps on the bottom end.
I cleaned up the head stock portion. I think will probably use hand files or something on the "M" flourish. Flair? I don't really know what you would call that part.
Second PHASE - Hardware
I have been
gathering my dark forces
for about a year now. A pickup cover here. Bridge from over there