Hi everybody, here's the Mosrite CelebrityIII bass that I bought on ebay recently. I am currently repairing damage: stripped finish with heat gun (it was urethane), replaced damaged bindings.. body is ready for paint. It will be repainted in it's original cherry finish but will be done in a burst paint-job to help hide the repairs to the edge of the wood. The middle of the finish will be translucent.
The next step will be to plug the holes in the head-stock with maple and then maple veneer it front and back... then drill 6 new holes to accommodate for a conversion.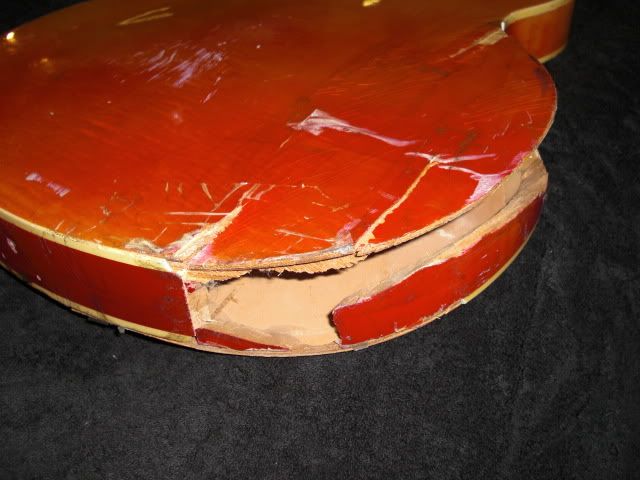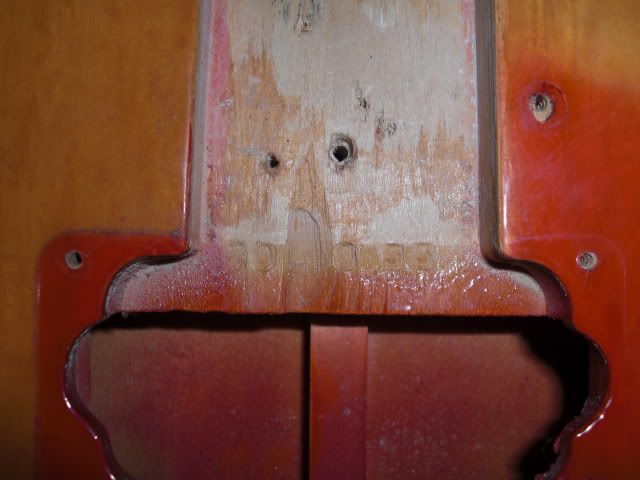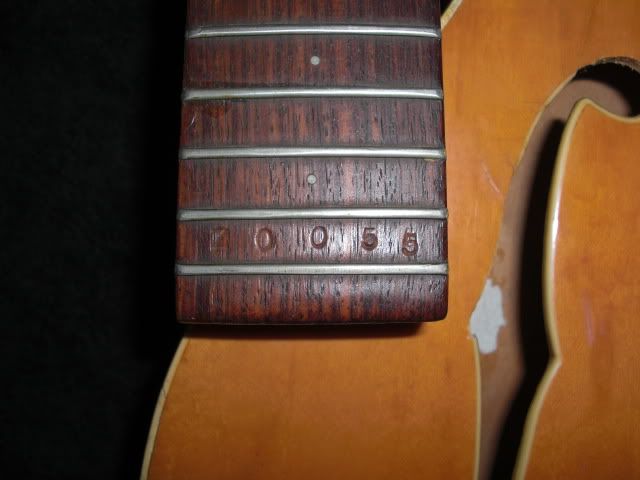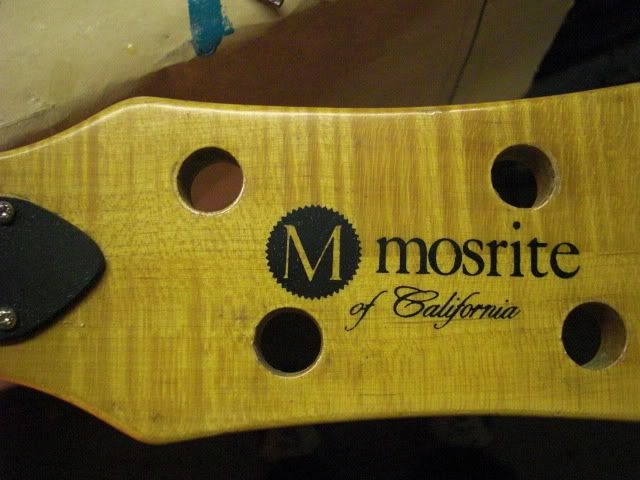 After a little bit of surgery and nervous use of a heat gun and a lot of sanding: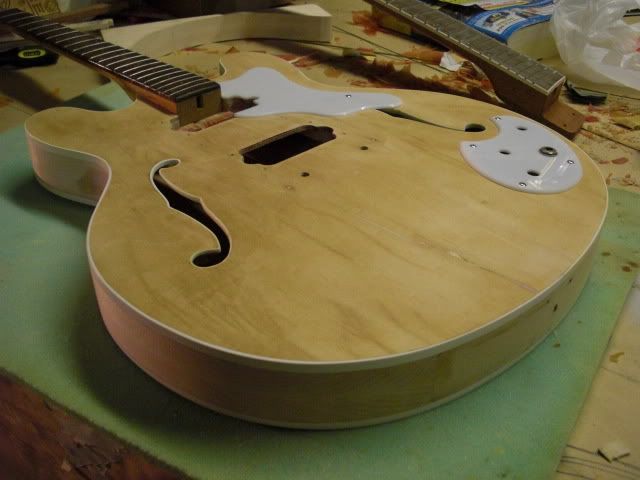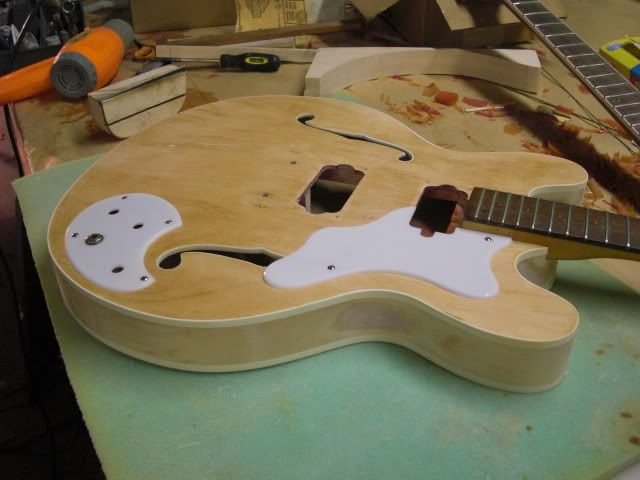 Will post more pictures as it progresses.